We are certified, industrial welding specialists with over 25 on-site welding machines at our disposal. Whether you need a small TIG-welded part, a 30,000-gallon aboveground storage tank that keeps liquid in, or a fabricated structure that keeps the elements out, you can rest assured that in our 50,000 sq. ft. weld shop there are few welding scenarios that we haven't already seen and conquered.
50,000 Sq. Ft.
Welding Shop
Our promise is a quality product, delivered on time and on budget. With our vast welding capabilities and facility, we can weld everything from the smallest hand-held parts to structures over 50 ft. long and 10 ft. high.
Our welding stations are divided into two main lines of production – all under hoists with 20 ton capacity. For every state-of-the-art machine on the line, we have a team of expert manufacturers running them.
Full-Service
Fabrication Support
The components of your product are cut to precision by leading fabrication technology, ensuring our team of AWS-certified welders will deliver excellent, long lasting results you need, and that we're proud of.
OUR WELDING TEAM'S CAPABILITIES
Across our welding operations, our capabilities span pulse, TIG, and conventional welding for aluminum, steel and other alloys. Some of our equipment includes 75KVA spot welders and projection stud and nut welders with a 24" throat. In addition to the lifting capabilities that our hoists offer, we use forklifts that can move parts over 50,000 pounds.
We're exceptionally proud of our people and their dedication to their craft. Our associates have an average of ten years tenured at QuikCut. With several certified welders, we're confident they have direct experience with the exact process needed for your project. We're extremely diversified, always up for a challenge and ready to prove our resolve.
Specialty Welding
For Airtight Seals
For many of our welding customers, their final products need airtight seals. Our aluminum and steel TIG welding processes create tight closures, regardless of product size. Whether it's an above-ground storage tank, jet bridges, tunnels, or their connections, our commitment to quality assurance ensures a final, welded product that meets the tightest of specifications.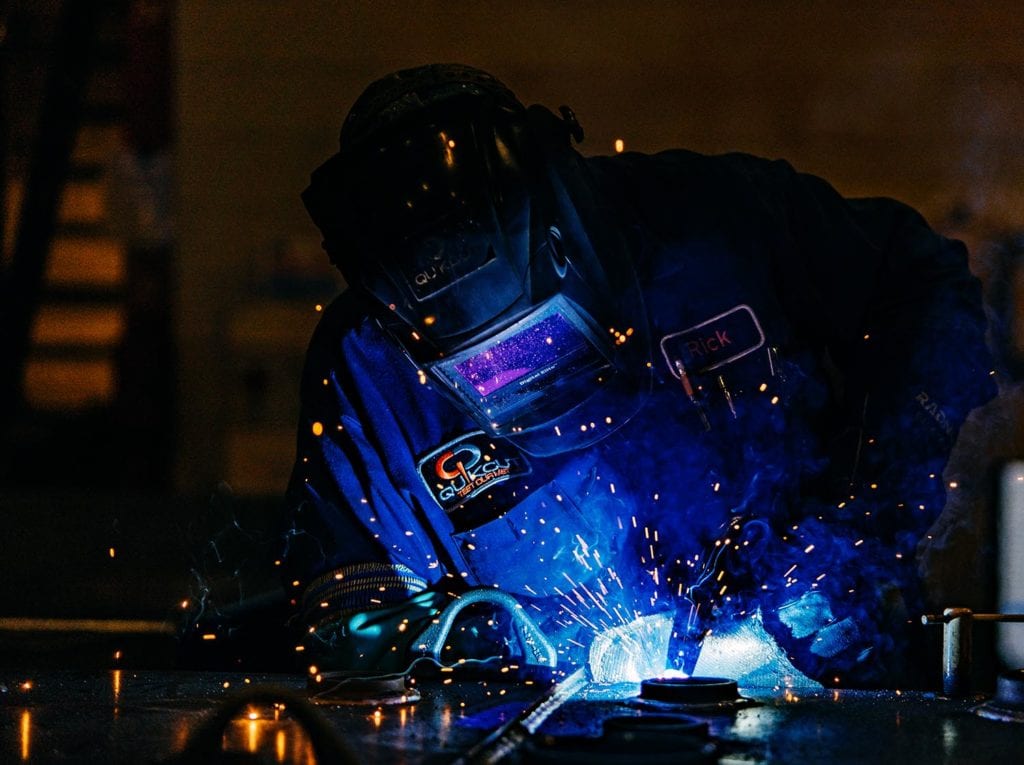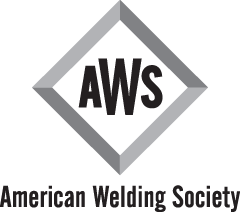 In many cases, we use GMAW, GMAW-SPRAY, and FMAW as the predominant welding processes. We also have capabilities in TMAW and SMAW when needed. We have multiple certified welders for each of the processes below.
GMAW
GMAW-Spray
2G GMAW Unlimited
3G, 4G SMAW Limited
2G Limited WB Aluminum
3G, 4G FCAW Unlimited
FMAW
TMAW
SMAW
The QuikCut plant spans 100,000+ square feet, with four buildings and three acres of outside storage. Whether your part is the size of a cell phone or 30,000-gallon storage tank, we have plenty of room for it.
When you have a quick-turn opportunity that could push your business forward, we're the fabrication partner who can get it done fast. With our QuikCell option, we take your design from drawing to finished product in as few as two days. QuikCut's broad, in-house capabilities give us the flexibility to condense the fabrication and production cycle and produce a high-quality product in a fraction of the usual time.