In our role as a turnkey solution provider, we offer our client-partners comprehensive finishing services. We have the space and equipment necessary to blast and paint products of virtually any size. Our computerized paint system mixes paint precisely to ensure the highest-quality finish, and accounts for industry and customized standards like water resistance and UV retention.
Our Quality Management System ensures a company-wide resolve to do whatever it takes to get the job done right.
With 52,000 pounds of forklift capability and 30,000 square feet under hoist, we ensure products of all sizes move with ease for the highest-quality finishing touches.
Regardless of size, scale, or industry, there are very few finishing challenges that we can't blast and (wet or powder) paint our way through on your behalf.
OUR FINISHING CAPABILITIES
Our in-house capabilities and top-notch external partners ensure we can handle all aspects of finishing. From deburring and grinding to painting and galvanizing, we've got the resources needed to get the job done right, from start to finish.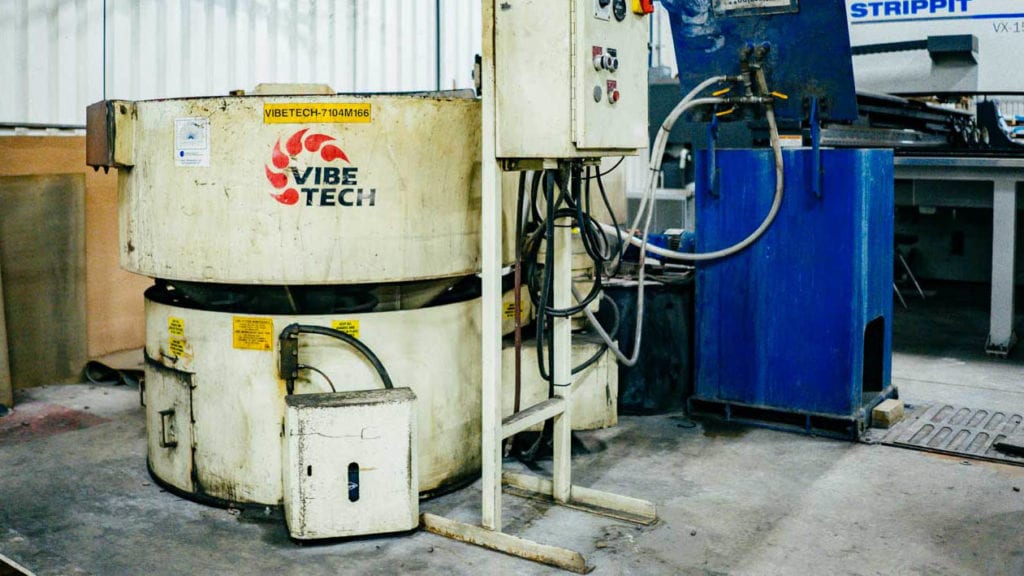 Chamber size: 7 ft³
Power: 5hp
Midwest Sandright Patriot 1 Grindmaster
Contact drum is high-speed balanced for precision sanding
Electronic abrasive belt tracking system
Automatic conveyor belt tracking
Power thickness adjustment with digital readout
Conveyor adjustment used (4) precision jacks with covered gears & roller bearing guides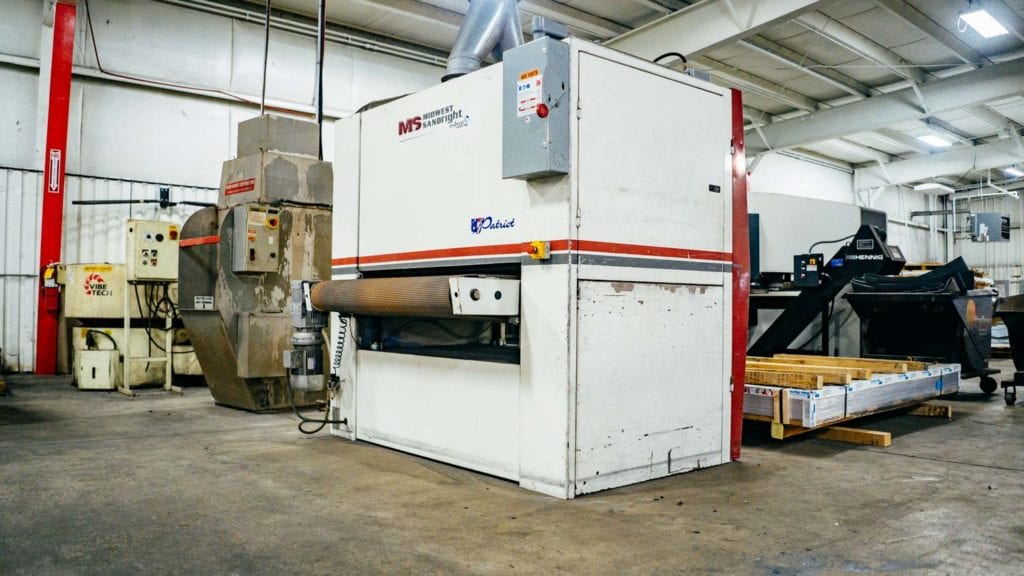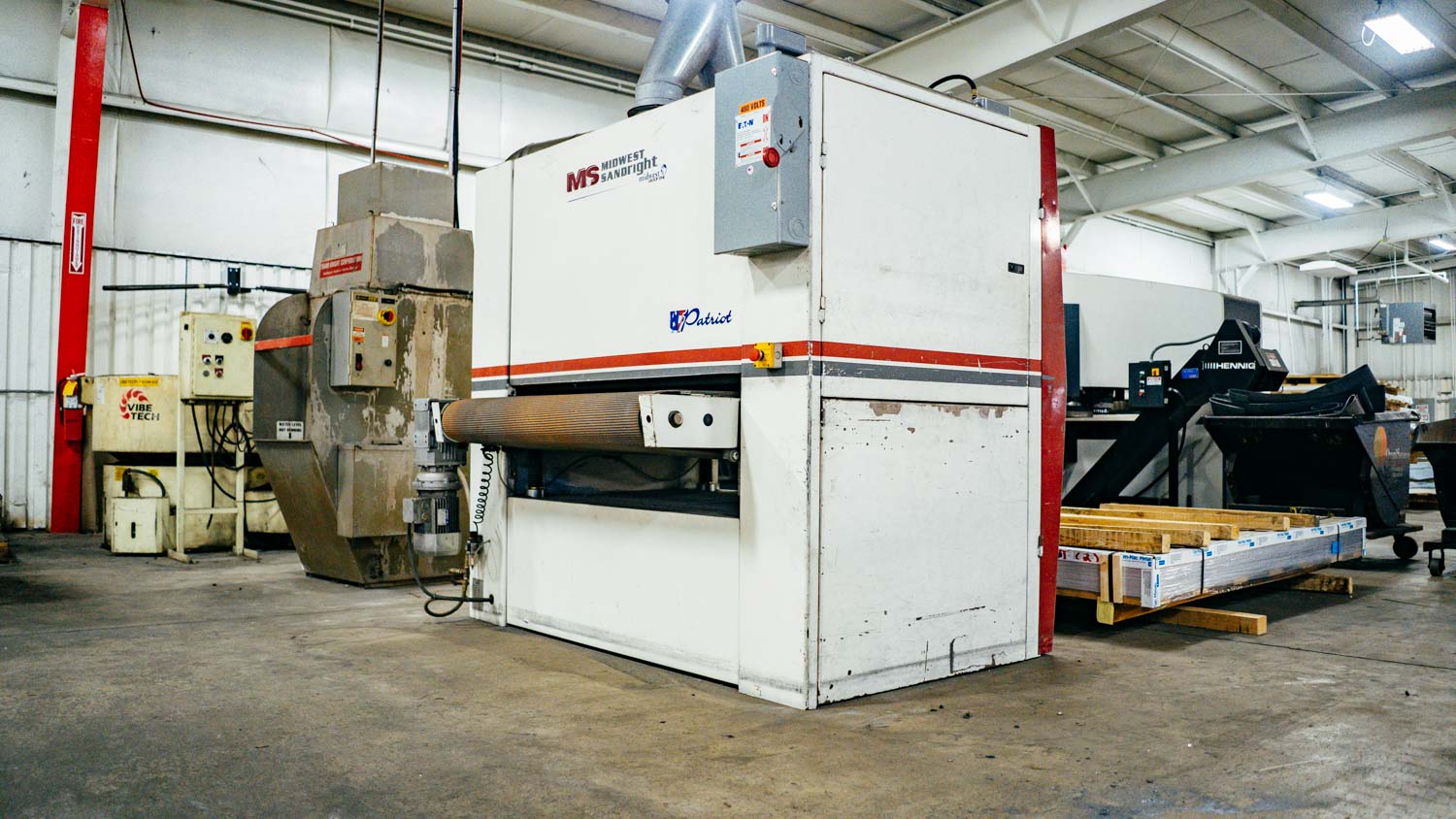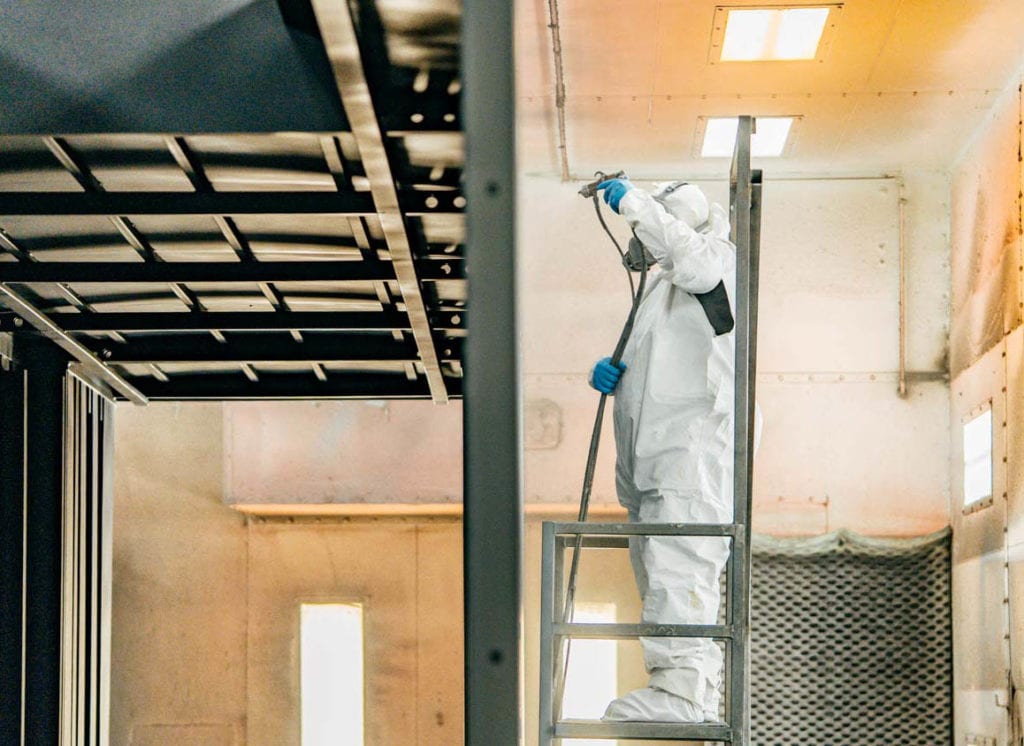 50'L x 18'W paint booth
Airless and air-assisted airless sprayers
Electronic plural-component proportioner paint system

Used for a broad range of solventborne, waterborne, and acid-catalyzed materials

Offers the highest degree of ratio assurance
Provides critical-process variable feedback
Features built-in system safeguards
Provides and effective color-change solution
Ensures efficient material tracking and reporting
We utilize several powder coating partners to handle any part given to us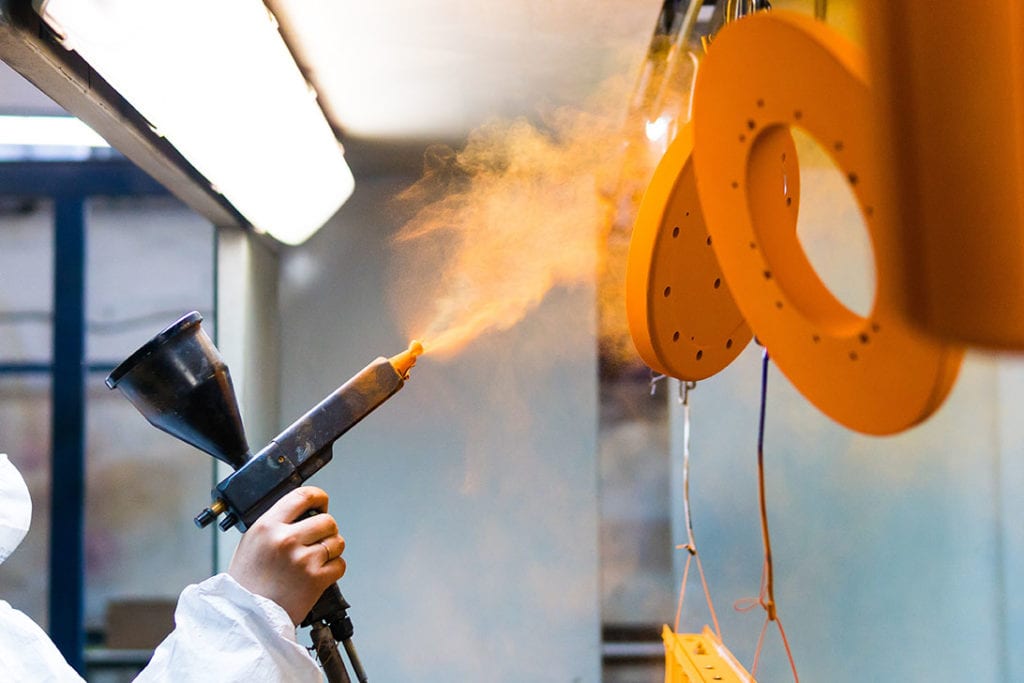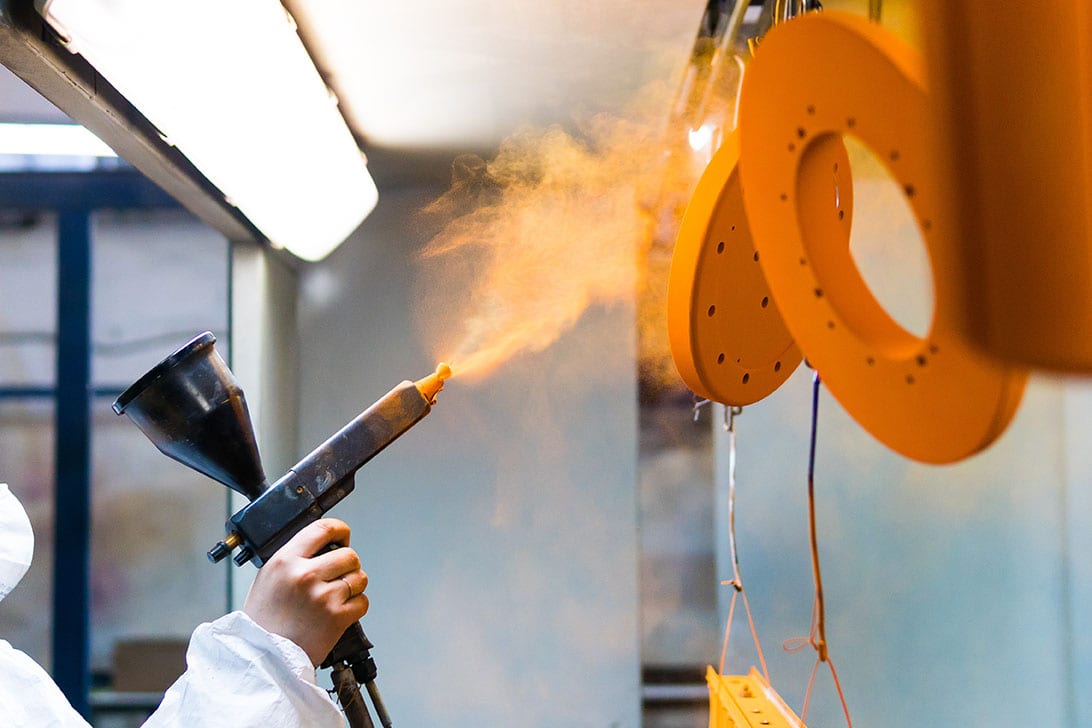 When you have a quick-turn opportunity that could push your business forward, we're the fabrication partner who can get it done fast. With our QuikCell option, we take your design from drawing to finished product in as few as two days. QuikCut's broad, in-house capabilities give us the flexibility to condense the fabrication and production cycle and produce a high-quality product in a fraction of the usual time.