The only thing we don't cut is corners; we resolve to do everything it takes to make sure a job gets done right. That means establishing inspection needs on the front end of every project to save time, minimize cost and ensure top quality.
Without the dedication of our people, QuikCut wouldn't be what it is today. Our people cross disciplines to help each other, care for one another like family and bring their A-game to every project.
There are few metal fabricating scenarios that our team hasn't already seen and conquered. Whether someone's been here for 26 years or 26 days, everyone at QuikCut is a master of their craft.
Doing great work with honesty, integrity and character is our MO. We aren't siloed in our work or driven by a hierarchy; we rely on each other as voices of expertise throughout every step of our projects.
Every member of our team is well-versed on the promise that the QuikCut Quality Policy makes to our customers: we are committed to providing our customers with quality products and service while measuring the effectiveness of the quality management system and continuously trying to improve it. For us, that starts with safety for our people. We provide safety equipment for our employees in each part of our facility, hire a third-party inspection company to conduct safety training and devote a quarterly meeting to review our safety measures.

AMTEC/ANAB
Registrar used to audit and certify compliance with ISO 9001:2015 guidelines in the fabrication of automotive, off-road, rail, marine, and material-handling products.
The ANSI-ASQ National Accreditation Board is the largest multi-disciplinary accreditation body in North America.

ITAR - DDTC REGISTERED
(International Traffic in Arms Regulations) Any person in the United States who engages in the business of either manufacturing or exporting defense articles or who furnishes defense services is required to register.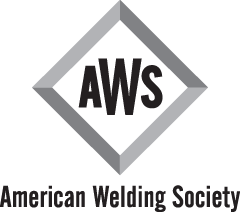 AWS CERTIFICATIONS
GMAW; 2G GMAW Unlimited; 3G, 4G SMAW Limited; 2G Limited WB Aluminum; 3G, 4G FCAW Unlimited

UL CERTIFIED
Build products that Underwriters Laboratories® provide UL testing, certification and follow-up audits on.
THE ONLY THING WE DON'T CUT
All of us at QuikCut are skilled, experienced, and passionate about what we do. More importantly, we all share a common vision for what we want QuikCut to be: the absolute gold standard in metal fabrication. That's what we work toward every day – delivering positive outcomes to our client-partners; managing their burdens so they don't have to; and doing it all with honesty, integrity, and a smile.